Welcome to My Garden

Where Stories of God-Ordained Romance Bloom

Hello! I hope you enjoy your visit to my web site.

Crafting tales of romance is my passion and sharing the truths of God's Word is my joy. My aim is to weave stories that thrill both the hearts and souls of my readers. Here, you will find sweet love stories that tug at your heartstrings while reaffirming that all human relationships are enhanced when God is included. And that romance blooms most brilliantly beneath the sunshine of God's smile.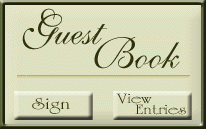 Award Winning Christian Author

I invite you to sign my guest book

And now these three remain: faith, hope, and love. But the greatest of these is love. 1 Corinthians 13:13 NIV

Regina Seitz's sisters were allowed to marry for love, but Regina has been told by her father she must marry a man she has never met—just so Papa can have a German son-in-law to inherit the family homestead. Diedrich Rothhaus is as reluctant as she is, until her striking beauty and deep faith stir emotions he hadn't expected. Against both their wills, love claims their hearts. Then a cruel family secret is revealed, and Diedrich must fight to save the most precious thing in his life—Regina's love.


Annie Blanchet Martin would rather die than sell her inheritance; her co-inheritor, Brock Martin, may die if she doesn't.  

After the deaths of both her husband and papa, Annie Martin is left with nothing but their legacy; a small plot of land in Indiana Territory. Her place is on the homestead they cherished, and she will not let anyone take what is hers. Until she meets Brock Martin and learns he has rights to half the land. . .

Brock is stunned to discover his uncle bequeathed him land. Now he is torn between protecting Annie's feelings and protecting his own neck. A false murder charge forced him to flee the army, and the only way to clear his name is to hire a lawyer to defend his case. He needs money, and selling the land may be the only way to get it. Can Annie and Brock find common ground before something more precious than the sod beneath their feet is ripped from them?