Welcome to My Garden

Where Stories of God-Ordained Romance Bloom

Hello! I hope you enjoy your visit to my web site.

Crafting tales of romance is my passion and sharing the truths of God's Word is my joy. My aim is to weave stories that thrill both the hearts and souls of my readers. Here, you will find sweet love stories that tug at your heartstrings while reaffirming that all human relationships are enhanced when God is included. And that romance blooms most brilliantly beneath the sunshine of God's smile.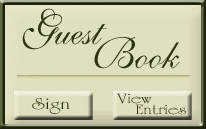 Award Winning Christian Author

I invite you to sign my guest book

And now these three remain: faith, hope, and love. But the greatest of these is love. 1 Corinthians 13:13 NIV








​Completed in 1825, the Erie Canal connected the Great Lakes to the Hudson River, and soon other states like Ohio created canals linking Lake Erie to the Ohio River. Suddenly the Midwest was open to migration, the harvesting of resources, and even tourism. Join seven couples who live through the rise of the canals and the problems the waterways brought to each community, including land grabs, disease, tourists, racism, and competition. Can these couples hang on to their faith and develop love during times of intense change?

Digging for Love by Ramona K. Cecil

Rochester, New York 1822

For budding artist Emily Nichols, the coming Erie Canal brings dreams of leaving Rochester for the art markets of New York City. As he builds the canal, Irish laborer Seamus O'Grady is building his American dream in Rochester. When hearts meld, divergent dreams and old prejudices threaten burgeoning love.